SEO 101: Beyond the Basics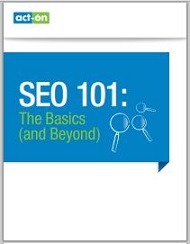 Over the last 12 years, a massive amount of material has been written about Search Engine Optimization (SEO). Much of this material remains applicable today; However, there are a growing amount of out-dated tactics still being touted as best practices (exact match domain names, keyword density targets, exact anchor text, and so on). In this eBook, you'll learn the current best practices in SEO that companies of all sizes can use to increase site visibility, increase traffic, and most importantly, improve conversion rates.
What's Covered:
· How search engines make money (and why is matters)
· Know your audience and what they want
· All about keywords
· Best practices for writing post content
· Optimizing pages and sites
Download this whitepaper to read more.