Marketo's secrets to campaign optimization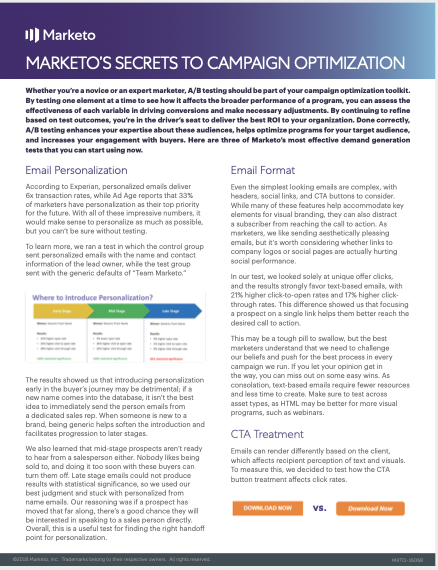 Whether you're a novice or an expert marketer, A/B testing should be part of your campaign optimization toolkit. By testing one element at a time to see how it affects the broader performance of a program, you can assess the effectiveness of each variable in driving conversions and make necessary adjustments. By continuing to refine based on test outcomes, you're in the driver's seat to deliver the best ROI to your organization. Done correctly, A/B testing enhances your expertise about these audiences, helps optimize programs for your target audience, and increases your engagement with buyers.
Access this cheat sheet to learn about three of Marketo's most effective demand generation tests that you can start using today.