12 Tips for Mobile Design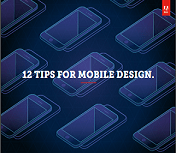 Great design is the foundation of a powerful user experience. And your customers have high expectations for both. Read our report, 12 Tips for Great Mobile Design, to find out how you can craft high impact experiences by placing design at the core of your business.
Simply fill out the form to download the report.