Using Public Relations to Influence Your Audience's Perceptions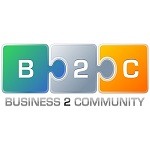 (Source:business2community)
This is called public relations (PR), where the media is used as a gatekeeper for releasing a story to the wider public.
However, over the past 20 years or so in the age of the internet and social media, the average business or individual now has access to PR without needing a connection in the media or a big budget to pay a PR company to gain exposure.
This blog explores the use of public relations as a part of a marketing strategy.
Public relations (PR) is the manages the release and spread of publicity from a firm or individual to the public to influence their opinions, attitudes or behaviours. PR aims to build and maintain relationships with stakeholders and those who influence the target audience, to enhance the public reputation.