Security in Document Management: Enabling Secure Productivity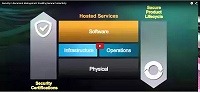 Today's workforce needs tools that enable them to be productive wherever they are. That requires methods to ensure that sensitive documents are handled by the right people – and no one else.
IT leaders need tools to protect a company's most important documents. That means sales agreements, offer letters, procurement contracts, legal documents – and everything between.
Watch this seminar and hear experts from Penton Media and Adobe discuss:
• Solutions for controlling access to organizational data in environments where BYOD and collaborative services are used
• The top 5 things your IT group should look for in a secure offering
• How you can control access to documents using rights management compatible applications