Pedal To The Metal – Quickly Recovery From A Data Disaster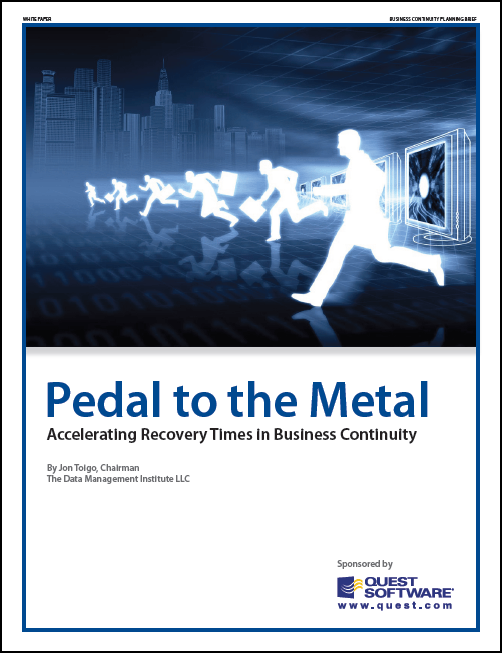 Quest Software, now a part of Dell.
In this Quest Software white paper authored by the Data Management Institute LLC, learn the key challenges involved in designing a disaster recovery plan. Then, see how a CDP-based solution can recover your critical applications and get your business back up and running with virtually no downtime.
Sponsored by