Meet the Digital Age With Digital-First DAM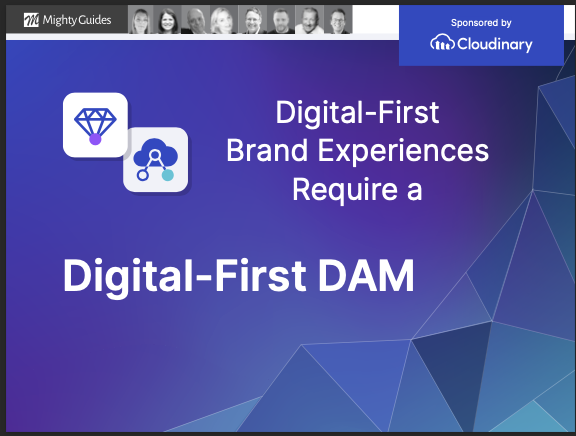 Potential customers who interact with your brand online are heavily influenced by your digital content before they even set foot in the store. With no in-person contact, a relationship with your brand has taken root in cyberspace. However, your online presence has only seconds to connect, engage, persuade, and convert.
A digital-first mindset is a must for businesses—specifically, a digital asset management (DAM) system that serves as a critical component to manage visual content and delivery.
Our latest eBook, Digital-First Brand Experiences Require a Digital-First DAM, contains insights from leading industry experts from Forrester Research, Inc.; Molex LLC; Monumental Sports & Entertainment; and Stanley Black & Decker, Inc., to name just a few. Of emphasis are how legacy tools hamper quality and delivery speed and how a DAM system can accelerate business-wide collaboration for captivating brand experiences.
Want to learn more? Download and read the ebook!