Malaysian social enterprise empowers home-based tailors via skills training and job offers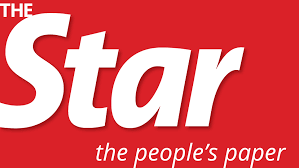 (Source:The Star)
A mother of three, Maimunah* (not her real name) was at a loss when her husband lost his job due to the Covid-19 pandemic.
With schoolgoing children and bills to pay, the 36-year-old Selangor-based homemaker had to find ways to help earn some income.
Luckily, she found out about Komuniti Tukang Jahit (KTJ), a social enterprise which helps single women, single mothers, the OKU group and stay-at-home mums earn a sustainable income through sewing.
The organisation seeks orders for handmade corporate gifts, fashion items and souvenirs from the corporate sector, government bodies and other organisations.
Maimunah is currently one of around 50 tailors from all over the Klang Valley working with KTJ. She is able to earn RM200-RM300 a week, enabling her to pay for food and groceries.
Generally, all the tailors at KTJ have basic sewing skills. However, to be able to sew corporate gifts, they require upskill training – something provided by KTJ – as the items involve more complicated materials and precision.