Live Chat Effectiveness 2013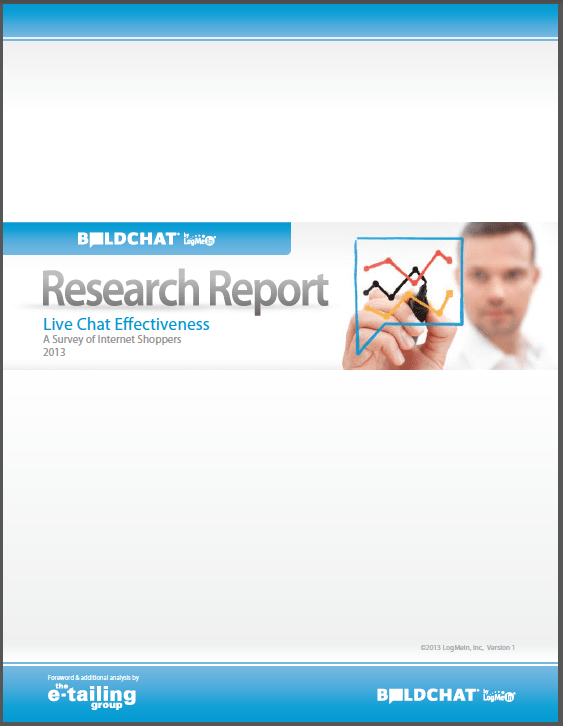 Built on the results of an annual survey of Internet shoppers worldwide, the 2013 Live Chat Effectiveness report outlines Internet shopper communication and purchasing behavior and preferences. The report includes findings specific to live chat technology, as well as other engagement channels, such as phone, email and social media.
This year's report explores how Internet shoppers use these various channels to inform purchase decisions and seek help from customer service. Readers will learn the channels that shoppers prefer in given scenarios and how to prepare their teams for optimal engagement.