IBM Ready Pack for Cloud: Helping SMBs Manage Growth and Costs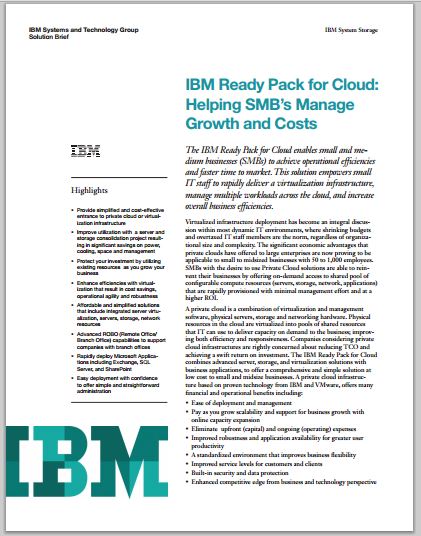 The IBM Ready Pack for Cloud, built on a flexible, reliable foundation of IBM® System x® servers powered by the latest Intel® Xeon® processors, enables small and medium businesses (SMBs) to achieve operational efficiencies and faster time to market. This solution empowers small IT staff to rapidly deliver a virtualization infrastructure, manage multiple workloads across the cloud, and increase overall business efficiencies.
Intel, the Intel logo, Xeon, and Xeon Inside are trademarks or registered trademarks of Intel Corporation in the U.S. and/or other countries.