GLOBAL DATA ANALYTICS OUTSOURCING MARKET – INDUSTRY ANALYSIS AND FORECAST (2019-2026) – BY TYPE, BY APPLICATION, BY END-USER, AND BY REGION.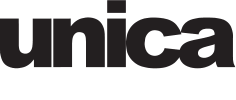 (Source:Unica News)
Most businesses across the globe prefer using data analytics outsourcing to analyses large chunks of data to gain important insights about customers and market demand as well as large investments in data analytics by organizations to increase their productivity is propelling the market growth. Furthermore, on account of the increasing use of the internet, a large amount of structured and unstructured data available to organizations. This is expected to boost the growth of the data analytics outsourcing market. However, Privacy apprehensions of data security issues and private data issues are expected to hinder the growth of the data analytics outsourcing market.
According to the application segment, Social media marketing because of the deployment of chatbot and other applications for providing a better experience to customers is driving the demand for the marketing analytics segment. Additionally, the increasing demand for analyzing traffic on online channels and features provided by marketing analytics solutions expected to drive the growth of the marketing analytics segment.