eBook Launch: The Past, Present and the Future of Work by Smriti Krishna Singh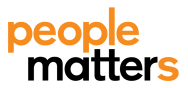 (Source:people matters)
Smriti believes in the power of human potential for learning which gives her hope that we will shape the future and be leaders and not victims of change.
Sharing her vision, Smriti has come up with the ebook, which she has authored from her vast experience of working with Fortune 500 companies over a span of 21 years. The ebook shares recommendations for business leaders, HR leaders, and most importantly all curious minds that have courage to be potential change agents for the future.
The ebook, The Past, Present and the Future of Work touches upon topics like minimalism, technology, culture, diversity & inclusion, building personal brand, role of HR, community work, and personal growth. And also connects the past to the future.