Create a Winning Chatbot Strategy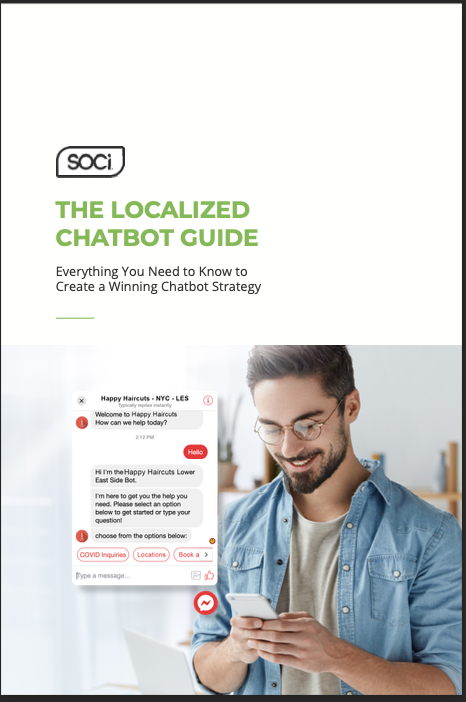 With more than 1.3 billion people on Facebook Messenger, local search on the rise, and 64 percent of people preferring messaging over emails or phone calls, chatbots have become an essential marketing and communication channel. Additional research reveals that 53 percent of consumers say they are more likely to shop with a business they can message with, so reliance on social interactions alone will potentially miss valuable customer interactions.

In today's digital-first world, chatbots can also be an effective way to stay in touch with your customers in real-time. Sixty-four percent of internet users say 24-hour service is the best feature of chatbots, and it's a great added benefit for businesses too. Solutions that extend service beyond business hours will be able to capture more conversations and leads. Download our guide to learn how to create a winning chatbot strategy.