A Beginner's eGuide to the Benefits and Varieties of VoIP Services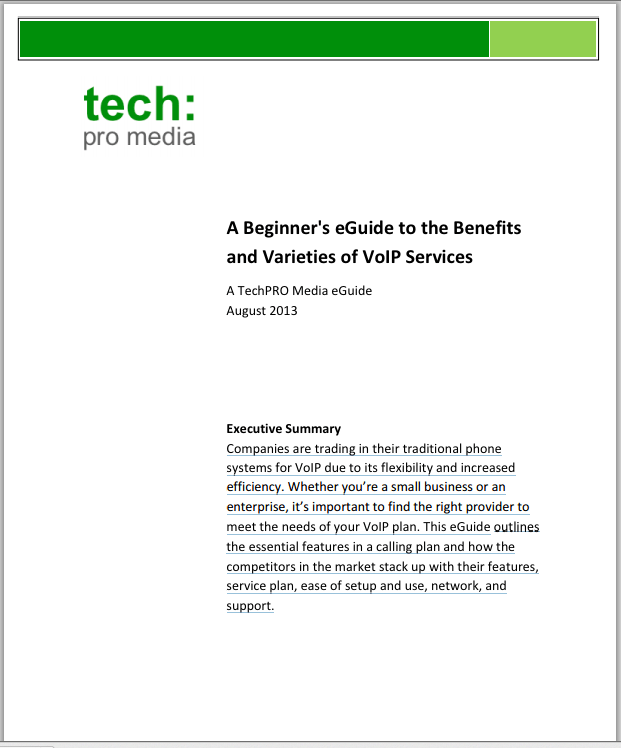 Companies are trading in their traditional phone systems for VoIP due to its flexibility and increased efficiency. Whether you're a small business or an enterprise, it's important to find the right provider to meet the needs of your VoIP plan. This eGuide outlines the essential features in a calling plan and how the competitors in the market stack up with their features, service plan, ease of setup and use, network, and support.
Oops! We could not locate your form.