5 Ways VoIP Will Restructure Business in 2013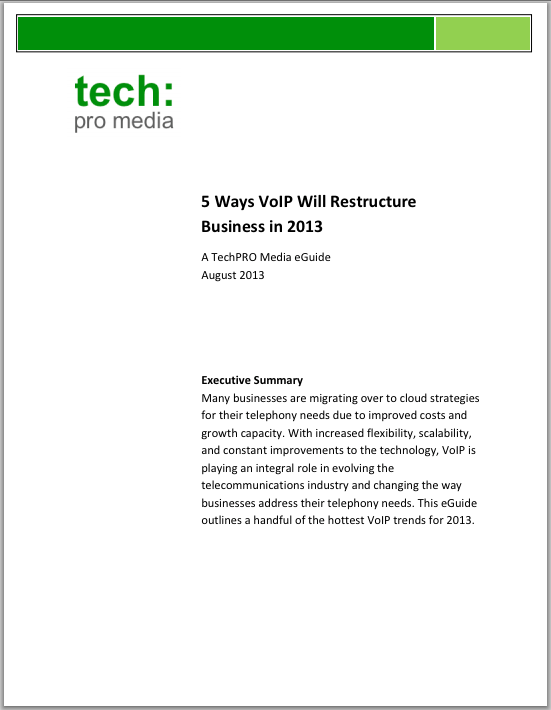 Many businesses are migrating over to cloud strategies for their telephony needs due to improved costs and growth capacity. With increased flexibility, scalability, and constant improvements to the technology, VoIP is playing an integral role in evolving the telecommunications industry and changing the way businesses address their telephony needs. This eGuide outlines a handful of the hottest VoIP trends for 2013.
Oops! We could not locate your form.