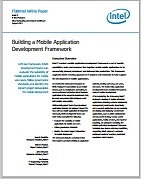 Intel IT created a mobile application development framework—a set of specific capabilities, tools, and resources that together enable mobile applications to be successfully planned, developed, and delivered into production. This framework augments Intel's existing approach to IT projects and standards to fully support the development of mobile applications.
Comments
Comments Off

on Building a Mobile Application Development Framework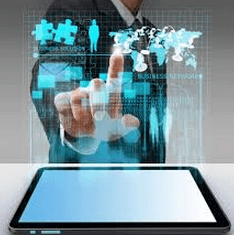 Enterprise mobility offers the opportunity for businesses and their employees to benefit from increased connectedness away from the office. Smart devices of all kinds are becoming more ubiquitous every month, and it is no surprise that businesses are now making use of mobile phones and tablets. These technologies tend to work better and their ease […]
Comments
Comments Off

on Four Benefits of Enterprise Mobility

Make content king. So your products get the royal treatment. Who doesn't create content? The challenge is knowing which assets are actually worth marketing to prospects and customers. Far beyond simply providing links to downloadable product data sheets, content marketing is the art of creating, curating, and distributing valuable, business-relevant information; all with the goal […]
Comments
Comments Off

on Grande Guide to B2B Content Marketing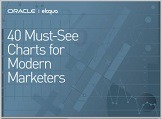 Ready to download and paste into the slide deck of your choice, these 40 Must-See Charts for Modern Marketers are a ready resource for the analysis and intelligence that today's marketers need to know. You'll find graphs, diagrams, and data across a range of disciplines from email marketing and lead management to social media and […]
Comments
Comments Off

on 40 Must See Charts for Modern Marketers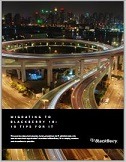 This document is designed to help app developers understand what's involved in both migrating and creating apps for BlackBerry® 10. You'll also find out about features that make the BlackBerry 10 experience unique when it comes to developing, deploying, and managing the apps that enterprises rely on today, and will tomorrow.
Comments
Comments Off

on Apps On BlackBerry 10: What Every Developer Should Know