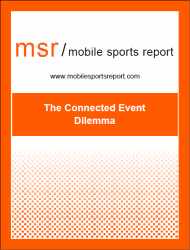 So the future of your big event is a connected one, and you can either get in the way or get in front of the game — by installing a wireless network to improve the fan experience while also potentially enriching your game-day revenue per seat. As even the earliest statistics are showing, these in-stadium […]
Comments
Comments Off

on Connected Event Dilemma
Microsoft partnered with Xirrus in the fall of 2008 for the PDC event at the Los Angeles Convention Center to deliver an ultra-high density wireless network. Download to read more.
Comments
Comments Off

on Ultra-High Density Wireless Network Case Study: Microsoft Events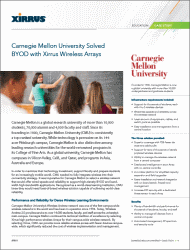 Carnegie Mellon can provide more reliable wireless access with fewer devices campus-wide, which significantly reduced the cost of wireless implementation and management. Download to read more.
Comments
Comments Off

on Case Study: Carnegie Mellon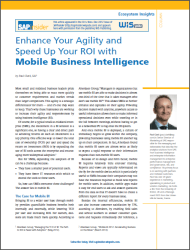 With a clear set of drivers and new solutions specifically designed for SME users, the adoption of mobile BI solutions at SMEs has taken off in the past year. Small and midsized enterprises are expanding their BI environments through mobility and speeding their path to ROI, while also improving customer service and enabling faster, better-informed […]
Comments
Comments Off

on Speed Up Your ROI With Mobile Business Intelligence